About Us
If you have ever wondered about the best way in which to get rid of the rubbish in your office or how to free up more space in your home, then Handy Rubbish have the perfect service for you. If you have ever worried about getting rid of a certain piece of furniture or how to dispose of garden waste, then we are the company you need to call. We specialise in providing the very best in waste removal for every possible situation. No matter what it is that you need removed, our clearance company is here to make sure that you get exactly what you need. But if you are worried or concerned about the best possible way to go about junk removal and rubbish clearance, we can assure you get the right solution for your unwanted possessions.
What we do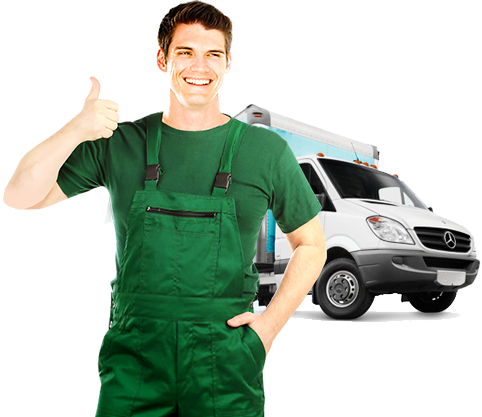 Testimonials

I really thought that the rubbish removal service was going to cost me an arm and a leg. That's because there was a lot that needed chucking away. I did my research, called a few companies up, and the company that gave me the best quote was House...
J. Barton
It was a speedy, simply and professional rubbish collection service. Handy Rubbish was just the company I was looking for.
Lucy H.
My flat is on the fourth floor and I was desperate to have my old sofa and chairs removed to make way for the new set. Waste Clearance London provided excellent service. Initial enquiry was honest, pricing policy explained and the booking was...
Kaylee Jefferson
HandyRubbish were amazing. I was not expecting such professional service from a rubbish removal business. I was expecting tough, gruff lads, and what I experienced was a professional, polite and prompt crew. Efficient, affordable and quick. Happy...
Michael Sumner
Rang Rubbish Removal Services up, friendly office team. Workers arrived at my flat at the required time, removing any and all rubbish while leaving the area tidy. inexpensive, low cost service. Very good good company.
Darby Stanton
You will not hear one untoward word or complaint from these hard working chaps who represent the best of Waste Collection. I had a massive load of debris which needed to be removed from drive at my residence. Exceptional service, low cost, will...
Channing Aram
In process of moving our office across town, we accumulated an excess of rubbish which was in need of immediate removal. After contacting the pleasant staff at Rubbish Removal Services and obtaining a rather fair and competitive price quote...
Lindon
Junk Disposal was a sheer pleasure to deal with, from the booking to the removal of the waste. Arrived as scheduled. The lad that loaded and drove the lorry was quick and efficient. Definitely recommend.
Todd Travers
From the moment I first called them and had that initial conversation, I knew Rubbish Removal Services were the right company for me. I'd used other waste collection companies in the past. But this company made all the right noises from the get...
Chris H.
Helpful team, good service, fast waste collection and great rates, House Clearance offered everything we wanted.
Arthur
For many people, finding the right service is often a case of finding a company that offers the right amount of expertise which is required to help you. This is where we come in. Having spent so long in the industry, we know exactly how to deal with every single situation. From furniture, office and domestic clearance to junk removal, our experts know exactly how to handle any kind of situation. Maybe you have no idea of the best way to get rid of a certain item or there's another problem that's concerning you: it doesn't matter, all you need to do is give us a call today and see what we can do to help.

As well as offering the complete range of expertise, one of the main advantages about our services is that they are time-saving. Doesn't matter if you are at work or at home, your time is precious and spending hours to remove items which you no longer need can be especially difficult. That is why people find professional clearance so useful. As house clearance professionals, we can deliver excellent results in no time at all. Rather than trying to do things yourself, all it takes is one call and we will find the perfect solution to all of your problems.


Another reason for hiring our services is that we are always searching for the best possible ways to save you money. Unlike other companies, we want to make sure that every single customer gets great value for their money and that they are getting everything they need at the lowest possible cost. If you want to make sure that your office clearance is performed in a manner that not only suits your needs but also your budget, then find out why one call to our company could be the best decision you will ever make.


As the best house clearance company around, it is no wonder than customers are so happy with what Handy Rubbish has to offer. With the full range of solutions designed to suit every single aspect of the removals industry, we are here to help you in every way possible. So call 020 3540 8282 to find out more.

Our waste removal company always strives to meet any of the Environment Agency's regulations.
DO YOU NEED ADDITIONAL SERVICES?