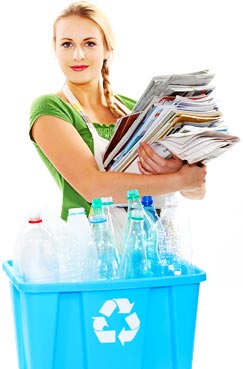 Types Of Rubbish We Can help you Remove & Clear
We can clear out nearly all types of rubbish!
There are a very small group of things our team of junk removal experts will not be able to remove. Whether it's a three piece suite, an old PC or piles of waste, we can clear everything you need cleared. However, there are a few things we won't be able to remove, or at least not in big quantities. This is in some cases because of health and safety regulations, and often it's just because there's a more efficient or cost effective way to remove those waste streams. Get in touch with us if you need more help with figuring out what we can clear fir you and we'll help you as much as we can. If we can't assist you, we'll most probably be able to refer you to someone who could.
A shortlist of common items we can take
This is just a list of the most common items that we are able to take. If you have any questions feel free to phone or email us and we will let you know if we can take your waste.
Things we are able to take a small amount of:
Items we are unable to take.
Biological
or Medical waste

Oil, petrol or diesel

Gas bottles
or Fire extinguishers

Truck or tractor tyre

Asbestos

Domestic refuse
(unless bagged)

Toxic substances

Raw meat or raw
fish (unless packaged)

Propane/Butane bottles

Noxious chemicals
& solvents
DO YOU NEED ADDITIONAL SERVICES?