Office Clearance
We know it could be really annoying, when there's clutter all over your working place. If this is the case in your office then our clearance services are what you need. We focus on customer satisfaction and providing great office clearance in London. We believe it's important to work in a friendly office environment and therefore we would be more than happy to help you out. So if you are looking for an excellent office clearance and you are wondering what exactly Handy Rubbish could offer you, call 020 3540 8282 and we'll arrange everything for you.
What we do
We collect the regular office items!
With our safe, friendly and eco friendly office furniture removal service, you won't have to be concerned about picking up and getting rid of those old goods you no longer need.
All kind of office electrical waste
Stationary
Lever arch folders
Office waste of any kind
Room and screen dividers
Boardroom and meeting desks
Office seating – chairs and sofas
All kinds of office desks – free standing, corner desks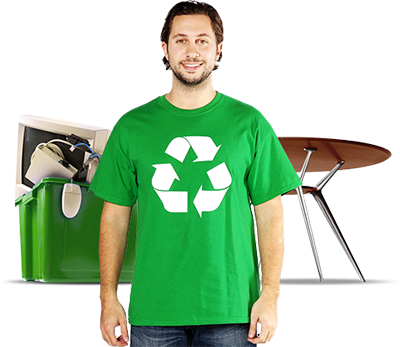 Book Cheap
Office Clearance Service in London
Perhaps the most important thing about good clearance is that it frees up a great deal of space. Things that take up space often do not contribute to a clear and spacious working environment. This is where we come in. With one simple call to our office clearance company you can find a way to make your time at work more pleasant and productive.
Choose the Ethical
Office Clearance Solution
Another huge benefit of getting great office clearance in London is that even if you do not need the space you can use it for other purposes. With this in mind it can be important that you have access to as much space as possible. Since your satisfaction is what we strive for we want to make sure you are happy with your working environment.
Find Your Exceptional
Office Clearance Deal

That You Won't Find Anywhere Else
For many people crucial part of any decision involving their business is value. That is why Handy Rubbish are committed to one of the most cost-effective office clearance solution for any business. We have spent a long time working with companies to deliver top-quality commercial clearance and we can offer exactly what your office needs. When it comes to value, we are the best choice as our London office clearance services combine high quality and affordable prices. If you want to experience the full benefit from the clearing services we offer, then call 020 3540 8282 today and see how much we can do for you.
DO YOU NEED ADDITIONAL SERVICES?