Brick Removal & Disposal
Easy and Affordable Brick Collectiion
Because of the density and weight of bricks, for now we can only take a minimum amount. This would be between 20-30 bricks in total and typically as part of a bigger clearance. In some cases a weight supplement may be incurred.
Brick Recycling
Apart from bricks, we only are able to take small amounts of other heavy and dense materials, for instance, rubble and paving slabs. We can remove plasterboard but this needs to be separated from other waste items you have. We can fully recycle bricks and it doesn't matter whether it's from their original form or from aggregate.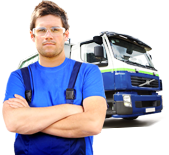 Where to find us
DO YOU NEED ADDITIONAL SERVICES?