Carpet Removal & Disposal
Affordable Carpet Removal
It doesn't matter where your carpets are in your property, our team can remove them for you. Whether it's from your home or office, we can take your carpets. It's not uncommon for us to remove carpets that have already been ripped out but if they are not in this state, our two-man team can do it instead. Carpets don't take up lots of space once they have been rolled properly. A carpet from a big room may only take up 1 cubic yard. If there is underlay, this can add a bit to the overall price. However, this can often be left for the carpet replacement.
Carpet Disposal & Recycling
Recycling carpets is not at all easy. That's because of their combination of fibres and different materials. Nationally, there are a few facilities that are able to recycle carpets fully. However, this depends on your postcode. We don't just deal with carpet removal. We can also remove flooring, underlay, carpet tiles and the majority of other waste streams from the office or home.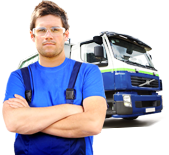 Where to find us
DO YOU NEED ADDITIONAL SERVICES?