Computer Disposal & Recycling
Affordable Computer Disposal
Our expert rubbish removal teams can remove computers and lots of other electrical items whether they are from your office or home. We are able to clear items from any part of your property. Plus, the electrical goods do not need to be in working order. In terms of sizes, a mouse, monitor, tower, keyboard, printer and small computer desk may equate 0.5 cubic yards, whereas a computer tower may equate about 0.1 of a cubic yard alone.
Computer Recycling
Computers are made up of precious metals and earth minerals and as a result, are recycled widely. Every single electronic good we clear out will be re-processed to comply to WEEE regulations and we'll try to have them re-used when we can. But we don't just clear out computers. We can take away other items like TV's, fridges, monitors, fax machines, photocopiers and nearly all types of other electronic waste.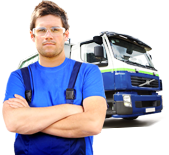 Where to find us
DO YOU NEED ADDITIONAL SERVICES?