Lawnmower Removal & Disposal
Affordable Lawnmower Disposal
Whatever lawnmower, or mechanical garden item you have, we can collect and remove them all – electrical, push-along and ride-on. Our team can come and collect items from anywhere on the property. Whether it's on the drive or buried in your shed, we can collect them. An average lawnmower measures around 0.2 cubic yards. A large ride-on lawnmower can be about 2-4 cubic yards.
Lawnmower Recycling
We can recycle 100% of lawnmowers as most of them are made of plastic and metal. Lawn mowers in good condition will be sent for re-use. This minimises the environmental impact. In addition to lawnmowers, we can clear away lots of other garden items such as piles of clippings, leaf blowers, and strimmers.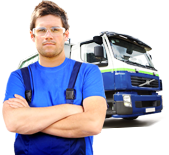 Where to find us
DO YOU NEED ADDITIONAL SERVICES?