Paving Slabs Removal & Disposal
Paving Slabs removal
Currently, because of the weight and density of paving slabs, we are only able to take limited amounts – about 5-10 slabs but that depends on their weight and size. For heavy and dense cubic yards, an additional weight supplement will most likely be charged. Paving slabs that we clear away should be clearly separated from other waste items such as wood, soil and other waste.
Paving Slabs Recycling
We are only able to remove small volumes of other heavy and dense items such as rubble and bricks that are equivalent of 2- to 30 bricks. We can also remove plasterboard but yet again, this needs to be separated from other waste items.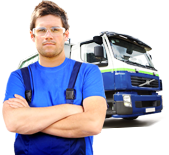 Where to find us
DO YOU NEED ADDITIONAL SERVICES?