White Goods Removal & Recycling
White Goods Disposal at Affordable Prices
We can collect most white goods with our collection and recycling service dedicated especially to white goods disposal. That includes cookers, fridges, microwaves, washing machines and dish washers. An average washing machine would be about 0.5 cubic yards. Furthermore, we can remove other electrical goods from anywhere within your property, such as blenders, vacuum cleaners and irons.
Recycling White Goods
We re-use or recycle nearly all the white goods we collect. They will be either re-conditioned or sent to be scrapped. Both commercial and domestic customers can use our affordable and eco-friendly white goods collection service. To safely and efficiently dispose of certain white goods such as cookers and washing machines, they must be unplumbed beforehand.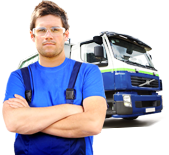 Where to find us
DO YOU NEED ADDITIONAL SERVICES?