Rubbish Removal

Hampstead Garden Suburb N2

We are absolutely confident in our abilities when it comes to Hampstead Garden Suburb waste clearance. We have been in the industry for a long time, and that allows us to come a great deal of experience and a lot of happy customers. You will no doubt find that there are a few companies out there offering similar services, but the reality of the situation is that we are the only rubbish disposal team in Hampstead Garden Suburb, who will have the experience and ability that we do. Get in touch with us on 020 3540 8282 and reserve your appointment today.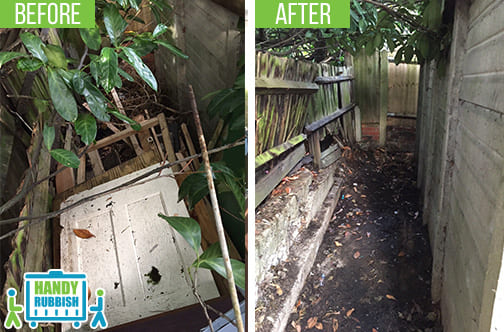 What we do
Where to find us
Like us
Book Cheap
Rubbish Clearance Service in N2
We can deliver any kind of waste collection Hampstead Garden Suburb N2 speed and accuracy that every customer requires. No matter the size or type of the job, we can ensure that you are able to get the job done, and with the minimum of fuss or mess. Get in touch with us on 020 3540 8282 right away for more information on how exactly we can do that. You will be glad simply to know that there is Hampstead Garden Suburb N2 rubbish removal company out there, who can cater for all that you need and at a competitive price.
Hampstead Garden Suburb Waste Removal

Done by Professionals

So many people get stuck in to their property clearance themselves, and then find themselves in more mess than they started, and out of time! Why not let waste disposal Hampstead Garden Suburb professionals sort it all out from the beginning? Beyond the simple fact it is easier to get a clearance company to do the work, we work at rates that may be surprising to you! Whether it is a garage or flat clearance, we are the team for you, so simply get in touch with us here at Handy Rubbish on 020 3540 8282.
List of services we provide

in Hampstead Garden Suburb, N2
Household Rubbish Clearance Hampstead Garden Suburb, N2
Commercial Rubbish Disposal Hampstead Garden Suburb, N2
Building Waste Removal Hampstead Garden Suburb, N2
Garden Rubbish Removal Hampstead Garden Suburb, N2
Electronic Waste Collection Hampstead Garden Suburb, N2
Garage Clearance Hampstead Garden Suburb, N2
Our
Waste Clearance Company in N2

will Manage Your Job, No Matter The Size!

Knowing well that waste removal N2 process can be extremely difficult, we offer a comprehensive range of options to cater for all of your clearance needs. From garden waste clearance to white goods recycling, our Hampstead Garden Suburb rubbish clearance N2 experts can sort it all out for you.

Testimonials
They provided with the best deal on rubbish clearance in N2. I called their experts in Hampstead Garden Suburb and they offered me a free quote. When I heard the price I just couldn't believe it! Thank you for the great help!
- Reviewed by Mary F.
History of a Suburb
Hampstead Garden Suburb is an interesting example of town planning and social experiment. The area was thought up by Henrietta Barnett, a Gallery owner and champion of social mobility. She wanted an area with more greenery, no noise, and tree-lined streets. The area was ideologically based on its precursor, Letchworth Garden City, which had been a successful self-contained urban version. The land was bought from Eton College, the famous wealthy boarding school, and almost as if the area was haunted by it, the expansion of London, and a bourgeois interest in liberal social experiments has meant that house prices in the area have rocketed, making the area one of the most expensive parts of London. In this way it is not dissimilar to the Barbican, another ideological experiment, which is now similarly expensive and entirely privately-owned. The area is near to East Finitely and Golders Green tube stations for easy access to the city, and the proximity to Hampstead Heath means a great place to walk and enjoy the outdoors, as well as the bars and cafes of the upmarket area.


DO YOU NEED ADDITIONAL SERVICES?