Rubbish Removal

Harrow On The Hill HA1

Our professional and expert staff here at Handy Rubbish know what the situation is, when you have all this clearance to do and not enough hands to be able to do it at all. Clients and staff alike are attracted to beautiful, clean places so why not make your premises shiny and pristine to attract fresh business. No job is too big or too small, as our team is trained to be able to take on any sized tasks! Call us today on 020 3540 8282 and discover the different type of HA1 rubbish clearance services that we provide, to make your life easier.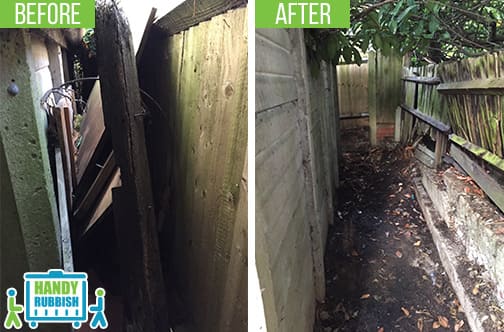 What we do
Where to find us
Like us
Book Cheap

Rubbish Removal Services in N4

We are aware that being a commercial premise means that business never sleeps. You could have an early morning meeting, as well as a late night meeting, and that often means you don't always have the time to handle all your rubbish disposal HA1 needs. Here at Handy Rubbish, we take care of all that you need. From office clearance to waste clearance in Harrow on the Hill, we know that best first impressions always count and especially in winning important clients!
Top-of-the-range Waste Disposal N4
Services Easy for Booking
Our open communication makes us the leaders in Harrow on the Hill waste disposal services when it comes to getting the job done and done in the right. Our customer support team is well-trained and qualified, meaning that you will never get a chance to complain when it comes to our property clearance service. Being able to deliver the best service at a reasonable price, we listen to your requirements and carry out your waste removal in HA1 to the best of our ability.
List of services we provide

in Harrow On The Hill, HA1
Household Rubbish Clearance Harrow On The Hill, HA1
Commercial Rubbish Disposal Harrow On The Hill, HA1
Building Waste Removal Harrow On The Hill, HA1
Garden Rubbish Removal Harrow On The Hill, HA1
Electronic Waste Collection Harrow On The Hill, HA1
Garage Clearance Harrow On The Hill, HA1
When It Comes to Waste Clearance in Harrow on the Hill,
Call Us Now
Our HA1 rubbish removal professionals ensure that your premises are clean and sweet smelling at all times, being confident that you are able to get on with your work in a professional and suitable manner, rather than worrying about the place not being clean. Call us today on 020 3540 8282 to find out how we are able to take care of your waste collection Harrow on the Hill for you at an affordable rate that won't dent your bank balance!
Testimonials
I used their waste collection services days ago in Harrow On The Hill, and I was impressed.
The waste removal services were at a really reasonable price. I am also really happy with the final outcome. If you live in HA1 and never hired any of their services, you should call them up ASAP.
It was an efficient and timely rubbish collection service. Will recommend their company to everyone, and anyone in Harrow On The Hill HA1.
Arrived in Harrow On The Hill HA1 ahead of scheduled time with all required rubbish collection equipment. Good service. Good communication and polite. We love you!
Handy Rubbish is very easy to access online. I think they have a reputable customer service department. We engaged them, arranged for the site refuse removal. They did as they promised. Everything was discarded without difficulties. We shall work with them in Harrow On The Hill in the future.
We enjoyed it whenever they worked for us. They know what their clients want, and they will deliver. They are our choice once we are in Harrow On The Hill. Their workers are the best in the waste removal industry.
Had too much furniture at home and more was coming so I had to declutter my property. I hired their service in Harrow on the Hill and they did a magnificent waste clearance job. Got the best deal in HA1!
Harrow on the Hill – Home To Harrow Private School
Harrow on the Hill, based in an affluent area of North West London, comes under the postcode of HA1 and situated in the London Borough of Harrow. Served by exceptional transport links of the Metropolitan line going further west to Uxbridge, as well as services into both Baker Street and Aldgate, it is also served by Chiltern Railways that goes towards High Wycombe in Buckinghamshire. Surrounding areas include Kenton, West Harrow, Wembley, Sudbury as well as South Harrow and Greenford. Its name originates from the 17th century, where many churches resided in the area and it was often called Church On the Hill. It includes the famous independent public school, which is Harrow School. Harrow on the hill has two shopping centres, as well as Debenhams as its major department store. They include a cinema, gym, as well as a large food court and it is often used as a social centre for most people who reside close to the area. The area is very multi-cultural and is home to a large Morrison's at the roundabout coming into the town centre, as well as a large Asda. Harrow on the hill is a major shopping prescient for a lot of people, who live nearby, as it has a train station and large car park.
DO YOU NEED ADDITIONAL SERVICES?