Rubbish Removal

Archway N6

If you've ever been at home, and felt a bit claustrophobic due to clutter, then you're not alone. Most of us have been in that situation before - whether it's due to a couple of large items clogging up our room corners, or to boxes of junk in our cupboards. Find out more about our high-quality rubbish removal Archway N6.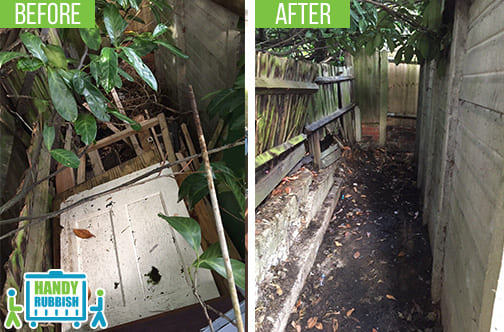 What we do
Where to find us
Like us
Book Cheap
Rubbish Clearance Service in N6
There are a few ways around this; plan a clear out and get rid of everything being the most obvious one. Find some spare time, and get rid of the problem at its source. But the main problem is finding the time in a busy week to do such a thing. But have no worries, because there are companies out there that provide the affordable Archway rubbish clearance N6 that you need.
Hire Our
Archway Waste Collection Company

and Clean Your Home The Easy Way!

Here at Handy Rubbish we pride ourselves on our knack for providing efficient and user friendly answers to our customer's waste removal N6 concerns. We provide all sorts of services, from standard, all round Archway rubbish disposal services, to specialised ones like garden, garage and office clearance. So let's just say that we really know what we're doing. For more information and for a full list of Archway rubbish removal services that we offer, call us on 020 3540 8282.
List of services we provide

in Archway, N6
Household Rubbish Clearance Archway, N6
Commercial Rubbish Disposal Archway, N6
Building Waste Removal Archway, N6
Garden Rubbish Removal Archway, N6
Electronic Waste Collection Archway, N6
Garage Clearance Archway, N6
We Will Provide You Effective
Archway N6 Waste Clearance Services
Archway is a great place to live, but there's more to life than just choosing a place and sticking with it. You've got to keep on top of the clutter, and sometimes a clear out is inevitable. It isn't something that we look forward to, but it's got to be done. But as was mentioned earlier, you don't have to worry because we can provide top notch rubbish removal services in Archway today!
Our
Waste Removal Company in Archway

Has a Variety of Clutter Saving Solutions Available to You!

So if a clear out is on the cards, but you want to make sure the process is made as simple as possible, give us a call on 020 3540 8282. It's every bit as easy as it seems. Just let us know what we'll be dealing with, and we will send over a team of Archway N6 waste disposal professionals to take care of it. Our Archway rubbish disposal specialists are ready for anything; waste clearance Archway... Just name it, we have got a solution for it!
Testimonials
I found this rubbish clearance company in Archway and will use them in future.
We finally tore down the old shed in our back garden. We hired this N6 waste disposal service to clear the junk away. They were great. They got everything done fast and charged us much less than others quoted.
Stephanie Webber

10

Sep 2020
From yard debris to cluttered closets in Archway N6. You, guys, are a waste clearance company that can handle everything.
If you want to get your job done quickly and efficiently, Handy Rubbish should be up there on your priority list. They are outstanding.
That is one of the better rubbish clearance companies in Archway. I use them often, and these guys were faster and cheaper than others I have hired.
Handy Rubbish promised me that my construction sites in Archway would be left clean. Just as they promised, they performed a total builder's waste removal, and the sites could not get any cleaner. No debris left behind. They are experts.
So pleased to have been recommended your services! I've been going slowly insane over the piles of rubbish around the place, so decided to call in the professionals. Very glad I did too... the place looks great. Will certainly be happy to use you again if I ever need rubbish removal in Archway.
I hired Handy Rubbish for their builders waste removal services and right away the guys came out to our location in Archway N6 and go to work.
Made a last minute booking. Handy Rubbish came the same day to Archway, and did a superb job with the rubbish removal.
Brilliant company! If you are looking for a company that will help you with the waste collection in Archway, then Handy Rubbish is just for you. They are always ready to help in N6 and provide a stress-free experience! Their prices are also very reasonable!
Try Archway today!
Archway is an area in the London borough of Islington which has quite a unique history and a few landmarks that set it apart from other local places. It is located in the N6 post code area, and is a place with a few interesting stories to tell its visitors. Archway is a fairly urban area, with plenty of housing opportunities, but that doesn't mean it's devoid of open spaces. Actually, within its midst there are quite a few of them; Archway Park, Sunnyside Gardens and Whittington Park are just a few examples. The Archway tower is the most notable landmark in the area, and even though it was once a home of many offices, it's going through a residential renovation. It's sixteen stories high, and will soon have dozens of flats available. Just goes to show the level of forward thinking within this area. On top of this, Archway has a few conveniences when it comes to public transport as well. There's a London Underground tube station, and a London Overground one as well, ensuring that it's residents are well connected to the rest of London.
DO YOU NEED ADDITIONAL SERVICES?