Rubbish Removal

Somers Town NW1

We have an aim to make our homes a place, where we can feel completely relaxed, in a stress-free environment, but this is almost impossible to achieve, if your home is in desperate need of Somers Town waste removal. Rubbish can accumulate quickly within the home and before you know it, you have to wade through piles of waste to get to another room. This is not pleasant to live in or for people to come over and visit. If you feel that your rubbish removal Somers Town NW1 is in need of a bit of enhancement, you may want to call in the professionals to take care of it for you. At Handy Rubbish, we can offer advice on how to make your home a better place and providing a number of services for waste clearance NW1, we will be more than happy to turn your home from shabby to chic! Give us a call on 020 3540 8282 and discover the many ways we are able to assist.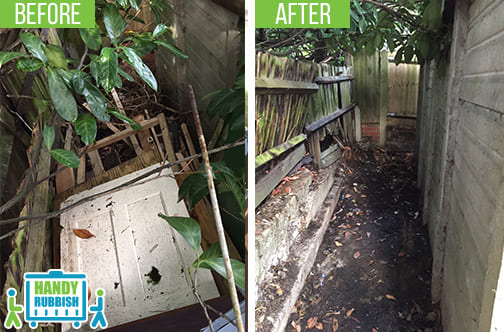 What we do
Where to find us
Like us
Book Cheap
Rubbish Clearance Service in NW1
Rubbish clearance Somers Town NW1 is essential, if you want to be healthy at all times and feel comfortable to live and stay in. When you start the process of waste disposal NW1 in the home, you need to take time to consider exactly how you will deal with your waste. Some of the aspects to think about are how you will get the rubbish together and what methods you will use to dispose of it. For instance, can you simply put it into your rubbish bags, as part of your regular Somers Town rubbish disposal NW1, or will you need to use more specific methods. When you get your home clearance underway, you will soon feel losing motivation. It means you will need professionals to do that job for you.
Safe and Clean Environment with the Best
Somers Town Waste Clearance

Services

If you want rubbish removal experts to take care of it for you, we are on hand to help with your flat clearance. We offer a range of waste collection services in Somers Town, including home and office clearance, as well as builder's waste and garden. With competitive prices and professional, efficient services, we will take care of small to large jobs and everything in-between.
List of services we provide

in Somers Town, NW1
Household Rubbish Clearance Somers Town, NW1
Commercial Rubbish Disposal Somers Town, NW1
Building Waste Removal Somers Town, NW1
Garden Rubbish Removal Somers Town, NW1
Electronic Waste Collection Somers Town, NW1
Garage Clearance Somers Town, NW1
Contact Us Today and Receive Your Free
Waste Removal Quotation

in Somers Town

You can simply give us a call on 020 3540 8282 and we will provide you with a quote on the job and if you are happy, we will visit your premises and assist you with all you need. Handy Rubbish have plenty of happy clients who keep coming back for more, so call us today and find out what our waste clearance Somers Town company can do.

Testimonials
They helped me deal with rubbish disposal in NW1 at short notice and it was a bank holiday! The price was fair and the job was completed to a very high standard!
- Reviewed by K. Harwood
Life in Somers Town
Somers Town is situated in the Borough of Camden, which is located in Central London. It is in the postal area code of NW1. Somers Town is nearby to Camden Town also in NW1 and Euston, King's Cross, St Pancras and Bloomsbury. Somers Town is a relaxed, chilled place with plenty of libraries and lots of activities for residents to enjoy. There are regular markets and arts festivals which attract visitors to the town. It is the perfect place for a relaxing Sunday afternoon. There are many other notable places of interest near to Somers Town. The British Library is located 0.1 miles from Somers Town and has some great exhibitions and collections. The Shaw Theatre is also nearby at 0.1 miles away from Somers Town. Other places of interest, which are in the local area, include the St Pancras Parish Church and the Grant Museum of Zoology.
DO YOU NEED ADDITIONAL SERVICES?