Rubbish Removal

Bellingham SE6

If you're one of the many people out there who have issues with clutter, then you need to worry no more. Here at Handy Rubbish we offer a bunch of cheap and easy waste disposal services in Bellingham, SE6 that will fix your home, office, (where ever) right now! Domestic clutter is a problem that many of us have, and it's often just because we overlook it. Disused and obsolete appliances like microwaves, toasters and everything that shouldn't be taking up valuable space in the cupboard, will be properly disposed of!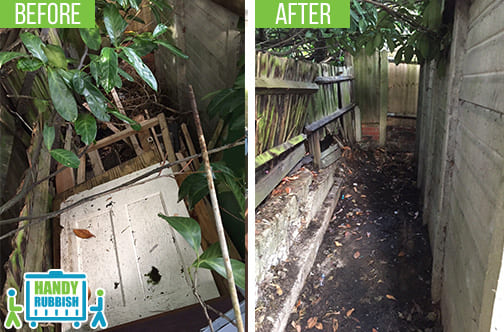 What we do
Where to find us
Like us
Book Cheap

Rubbish Clearance Service in Bellingham

House and flat clearance is our standard package, and is generally suits enough to most of our customers. We'll provide a team of Bellingham waste clearance SE6 professionals, who will take your goods off your hands, drive it away, and dispose of it in an environmentally friendly way. All you have to do is to show us where the junk is, and our professionals will do the rest!
Handy Rubbish Can Provide Any Type

of Waste Clearance Service in Bellingham You Want!

Garage and garden clearance is basically just that. We've got gardening and engineering savvy staff who will clear the mechanicals and the garden related waste from their respective areas. Car SE6 waste removal Bellingham batteries and other complicated mechanical items need proper care, as they contain potentially hazardous components and fluids. Our staff can handle it though - no problem! And finally, our office and commercial rubbish removal SE6 services. This is fairly similar to the domestic clearance package, but on a larger scale. Electronic items will be disposed of properly, and sensitive information destruction is also available as part of this package.
List of services we provide

in Bellingham, SE6
Household Rubbish Clearance Bellingham, SE6
Commercial Rubbish Disposal Bellingham, SE6
Building Waste Removal Bellingham, SE6
Garden Rubbish Removal Bellingham, SE6
Electronic Waste Collection Bellingham, SE6
Garage Clearance Bellingham, SE6
Waste Collection in Bellingham, SE6
Is So Much Easier With Us
So there you have it! A complete run down of the Bellingham rubbish disposal services offered by Handy Rubbish. All of these services come with our high quality guarantee, and have received a great amount of praise and positive feedback in general. Give us a call on 020 3540 8282 for more details, and good luck with any future clearing endeavours!
Hire The Leading

Rubbish Clearance Company In Bellingham

It just takes a quick phone call on 020 3540 8282 and we'll schedule a time that suits you. So if you're busy with your own hectic lifestyle, don't fret, we can work around it. If this sounds appealing to you, check out the long list of Bellingham, SE6 rubbish clearance services that we offer, and a brief explanation of some of the specifics.
Testimonials
The rubbish collection was a major problem in Bellingham SE6 before Handy Rubbish arrived.
I don't think any removals company in SE6 would replace them. They are the best in everything, from staff to equipment. Have worked with them several times, and I have never been disappointed.
I have been using waste clearance services for years as part of my work. I have likely hired most in the Bellingham area, and this is the best. They do not overcharge and have some of the hardest-working employees I've seen. Will be using them from now on.
This is a good company. As a matter of fact, it is the best waste clearance company I have ever come across in Bellingham.
Needed some good rubbish clearance and contacted Handy Rubbish in Bellingham, got a great rate. Will use them again.
We only trust these guys at Handy Rubbish to take care of our Bellingham waste collection needs, they have a great team and have been always giving us top service.
I whole heatedly recommend their waste removal services in Bellingham to anyone, great workers! Will hire Handy Rubbish again!
Easy to work with, reliable and cheap! The best waste disposal company in Bellingham! I compared the prices in the SE6 area and Handy Rubbish offered me the lowest price. Would recommend!
An introduction to Bellingham!
Bellingham is a good and honest district in London's South East. It's got a great high street, a well-connected transport network and a lot of high quality housing. It is a part of the London borough of Lewisham, and makes up part of the SE6 post code area, along with Catford and Hither Green. Bellingham's high street is named Randlesdown Road, and contains a variety of shopping areas and other services. There's take-aways and chip shops for eating, and a gym for working it off! Bellingham is part of Lewisham, which is one of London's key transport hubs - so getting from one place to another here is very simple. Bellingham railway station provides links to Kentish Town, Catford, Seven Oaks and Swanley. On top of that are numerous bus services - connecting you to Beckenham, Greenwich, Orpington as well as many others. Because of Bellingham Estate, there is no shortage of housing here - both affordable and good qualified! Take a look if you're searching for your next family home at South East London!
DO YOU NEED ADDITIONAL SERVICES?