Rubbish Removal

Wembley Park HA9

We offer top tier Wembley Park HA9 waste collection services that are available at low, low prices. There are many items you may need to prepare for this kind of task, which means it could easily become too much for most average households. If you have a home that is suffering under the strain of a lot of items, then you will need the help of a professional company to make it free of clutter once again. Handy Rubbish offers a professional and cheap Wembley Park rubbish clearance HA9 you will never forget. Give us a call on 020 3540 8282 to get a free quote and find more about our services.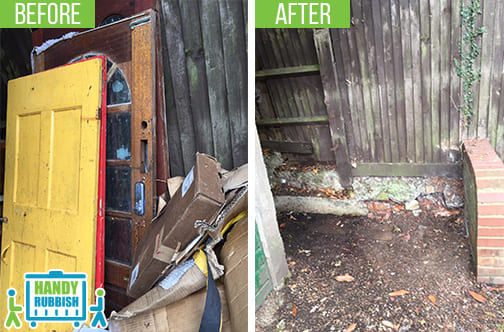 What we do
Where to find us
Like us
Book Cheap

Rubbish Clearance Service in HA9
If you are looking for a company that knows the importance of an eco-friendly approach to rubbish removal Wembley Park HA9, then look no further. We are here for you, and we are capable of recycling more than 85% of the rubbish you need gone. There are many materials, such as metals, plastics and more that are completely safe to recycle and we have what it takes to dispose of them the right way. If you want to know more about our green business practices all you have to do is ask. Call 020 3540 8282 and find out more today.
Our Team of Experienced
Rubbish Disposal Experts

Has Your Wembley Park Home Covered

We have a team of professionals with more than a decade of practical experience in the field of rubbish disposal HA9. We can beat any mess, from whole rooms worth full of items to individual furniture pieces and other heavy and bulky items. If you have any unwieldy items such as pool tables, heavy object such as washing machines and so forth, hire us as we can do that too. If you want to have your business go smoothly, then all you need is our company. We can offer you commercial waste clearance services tailored to your needs and budget! Our Wembley Park waste clearance team are fully-vetted and ready to take on your challenge any day of the week, so give us a call and get the ball rolling today.
List of services we provide

in Wembley Park, HA9
Household Rubbish Clearance Wembley Park, HA9
Commercial Rubbish Disposal Wembley Park, HA9
Building Waste Removal Wembley Park, HA9
Garden Rubbish Removal Wembley Park, HA9
Electronic Waste Collection Wembley Park, HA9
Garage Clearance Wembley Park, HA9
Come to Us to Get the Best
Waste Removal Services in Wembley Park
If you want to make your expenses manageable during your waste removal in Wembley Park, then look no further. We offer affordability and high level of professionalism you can rely upon, but that's not all. We give you a chance to take advantage of great discounts. Call us and see what we can do for you in terms of waste disposal in HA9. No matter how hard the task may seem, our team of professionals have done it before. We aim to provide competitive prices in this field of business and meet all your rubbish related needs. Give us a call today on 020 3540 8282 and get your free quote today.
Testimonials
Couldn't be happier with your hugely helpful waste clearance service in HA9. A truly exceptional team.
The garage is clutter-free after their waste clearance team in Wembley Park carried out the service. Reasonable costs, prompt arrival, efficient work - everything I wanted from such a company in HA9!
Exploring What Wembley Park Has to Offer

Wembley Park is a part of the London Borough of Brent, mostly referring to the area that fell within the limits of the 18th century estate of northern Wembley. It has a rich history dating back centuries, but that is not the only thing it possesses. There have been undertakings such as the Wembley Park Studios that were the brainchild of British Talking Pictures back in 1926, eventually bought by Twentieth Century Fox. There have been other studios in the area as well. It even housed the 1948 Olympics and the 1966 World Cup. It was also a place that saw a lot of redevelopment during the beginning of the 21st century. Wembley Park Station and Wembley Stadium Station serve the area.


DO YOU NEED ADDITIONAL SERVICES?